TPL Main Screen
The TPL main screen contains the following elements:

Tool bar - provides easy access to all the TPL screens.
Traffic light - shows the status of your layout (on, off, or suspended)
On/Off buttons - to turn your layout on and off.
Command file grid - shows all routes and upcoming sequencing instructions in your command file.
"Emergency" control pad - allows you to quickly halt and resume operations.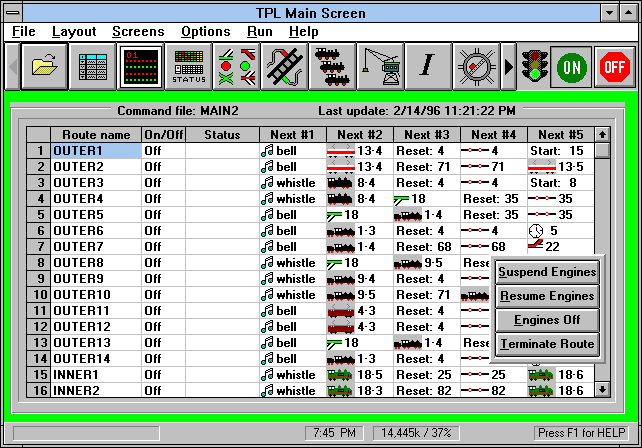 || Return to the Home Page ||