Here are the 2020 New Items from Marklin

Authorized Marklin Digital Dealer .

If you see something you like, email me: RJFtrains@aol.com
If you have an interest in any of the items listed below, let me know ASAP, even if they are scheduled for 3rd or 4th quarter delivery, and especially if the items are MHI , Limited , Export , or even car sets. These almost always sell out in the US and ordering early provides your best chance to get these.
Note: Prices indicated as "Pre-order Price" are valid only for orders placed before
February 29, 2020. For orders after that date, the higher price (if shown) will prevail.
.
(E)
Export
Items generally only available for one year -- limited availability
(EX)
MHI / Exclusive
Available only by subscription -- very limited availability
(L)
Limited production
One-year only runs; often sold out early in the year
The "fine print":

Not responsible for typographical errors or changes in price or features by Märklin.
Prices and specifications subject to change without notice.
72222 - Märklin my world - Construction Site Station
Pre-order price: $ 35.00
Goes with: 29341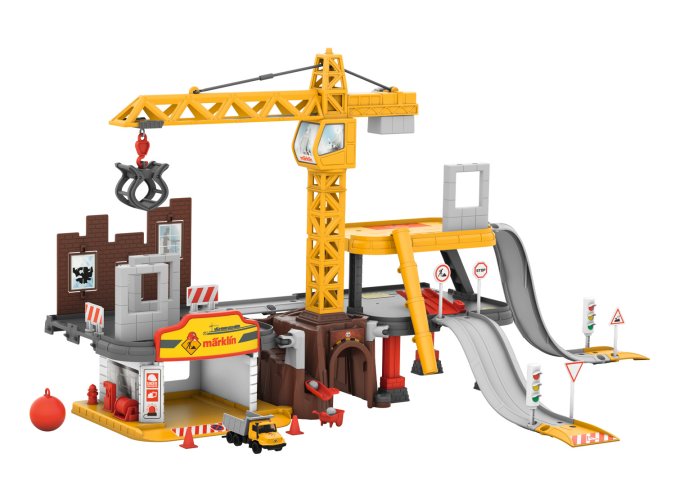 Prototype: Construction site station with a large crane and many other play functions, as a kit in a child's version.

Model: The construction site station has many different play functions - the highlight is the large crane in the center of the construction site station. A construction site vehicle, a fast start ramp for vehicles, windows that can be turned, construction site walls that can be moved, a bowling alley, and other functions bring lots of fun for creative playing to the theme of a construction site. The two building halves can be positioned in different angles using a pivot point. Different variations are possible for the track connection. One possibility is to use the track for the Märklin my world elevated railroad in combination with the construction site station. In addition, the track can be laid through the construction site tunnel, as an ideal position for loading and unloading the train. The building can be combined at the same time with various and different track patterns using the different variations for track connections on Levels 0 and 1. The road connections are compatible with the Majorette Creatix road system. The construction site station is a sturdy building kit suitable for children ages 3 and above. Glue sheets and building instructions are included. The model is delivered in individual pieces.

Highlights:
Large crane as a central play element.
Construction site vehicle included.
Maximum play enjoyment with a plug-together building kit made for children, with all kinds of play possibilities.
A multifaceted play world that will thrill children is the result of combining with the "Construction Site" starter set.
Playing on several levels.
Different variations for track connections.
The Construction Site Station is the ideal add-on to the 29341 "Construction Site" starter set.
Fully compatible with [majorette creatix] - therefore many additional play possibilities
---
72452 - Märklin Start up - Container Terminal
Pre-order price: $ 39.00
Goes with: 29453 72453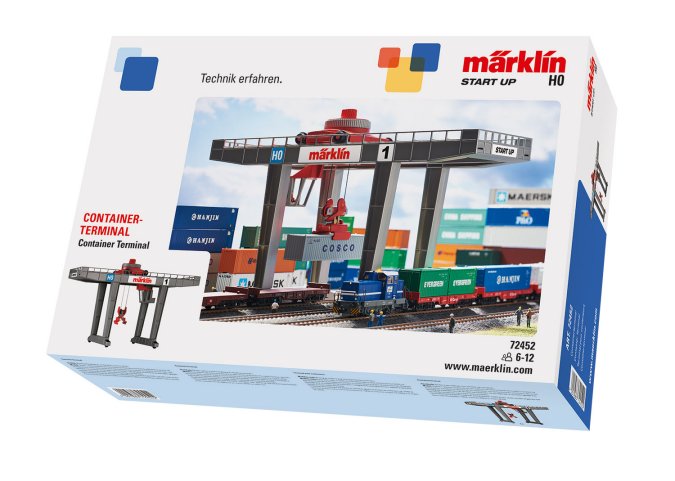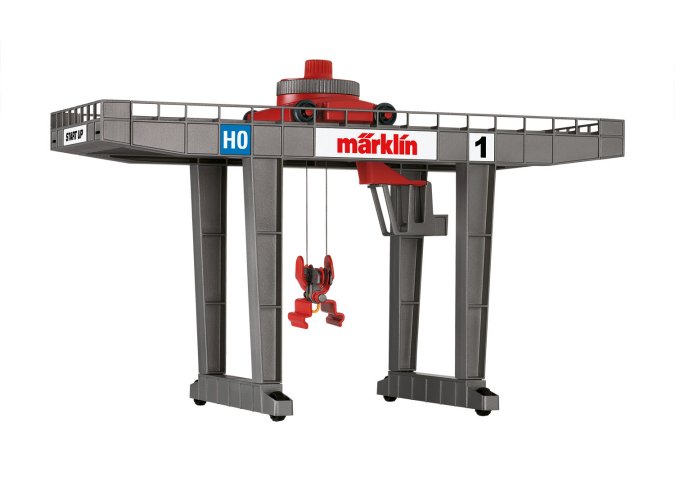 Prototype: Prototype: Modern gantry crane for loading and unloading containers.

Model: Model: This modern container terminal features solid, sturdy construction. The model has been specially designed for the needs of children. The traveling crane can be pushed by hand. The equipment for loading and unloading containers can be raised and lowered. The entire gantry crane is mounted on wheels and can be pushed. This model comes in individual parts requiring assembly.

Highlights:
A variety of play possibilities around the theme of container logistics.
Sturdy construction made for children - specially designed for the needs of children ages 6 and above.
This container terminal goes with the 29453 "Container Train" starter set and can also have the 44452 car set and the 44700 car added to it.
---
72453 - Märklin Start up - Container Set
Pre-order price: $ 29.00
Goes with: 29453 72452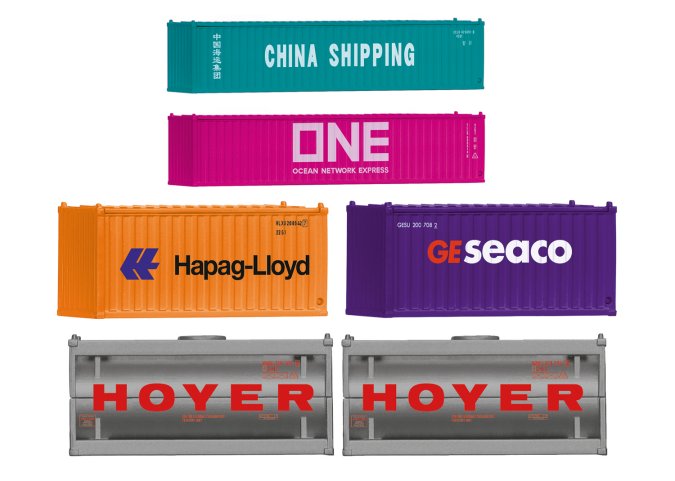 Prototype: Prototype: Containers with different types of container classes for container trains and container flat cars.

Model: Model: The container set consists of 6 containers: two 20 foot tank containers, two 20 foot containers, and two 40 foot containers.

Highlights:
Containers can be opened for loading.
Ideal add-on for the play world of container logistics.
These containers go with the 29453 Container Train starter set, with the 44452 Container Loading/Unloading car set, with the 44700 Container Car, and with the 72452 Container Terminal.
---