2019 Marklin Days Event
Every two years, Marklin hosts a 3-day event in Göppingen, and it is always a spectacular event!

I've been very fortunate to attend many of these. This one was my 8th visit.
But, contrary to conventional thinking, it NEVER gets boring!
Here are some photos of the trains we saw and, naturally, the food we consumed :-)
---
Marklin's new "advertising" locomotive, an E 101 made its appearance.

Marklin told me about the logistics involved in making this happen -- not a
small trick to have the DB take this out of service for a few days to just "sit there".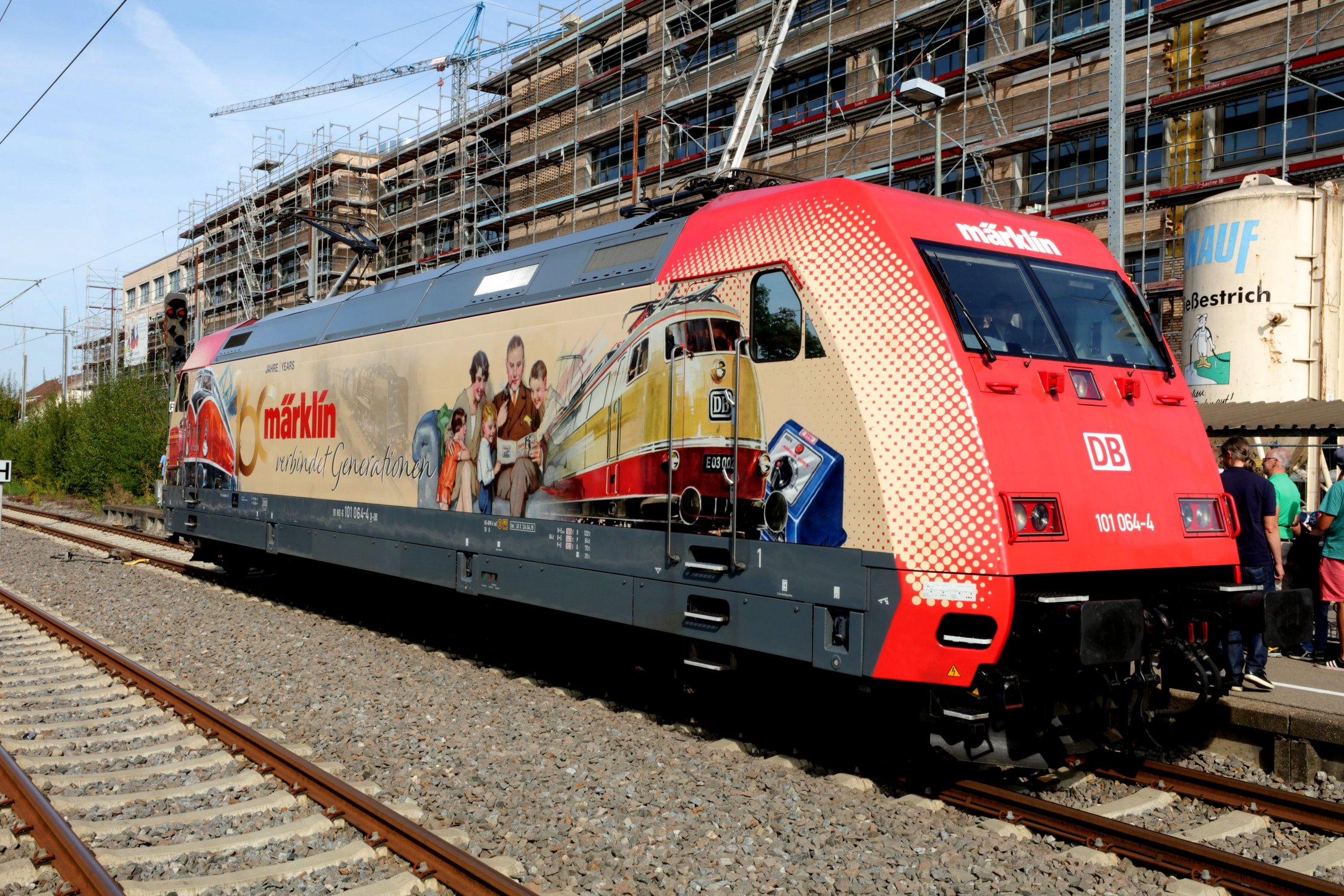 I think the "retro" paint scheme is very cool!



Treff attendees were treated to factory tour where "coincidentally", they were making the model ofthis E 101!
Here you can see all the body shells lined up, waiting for the next production step: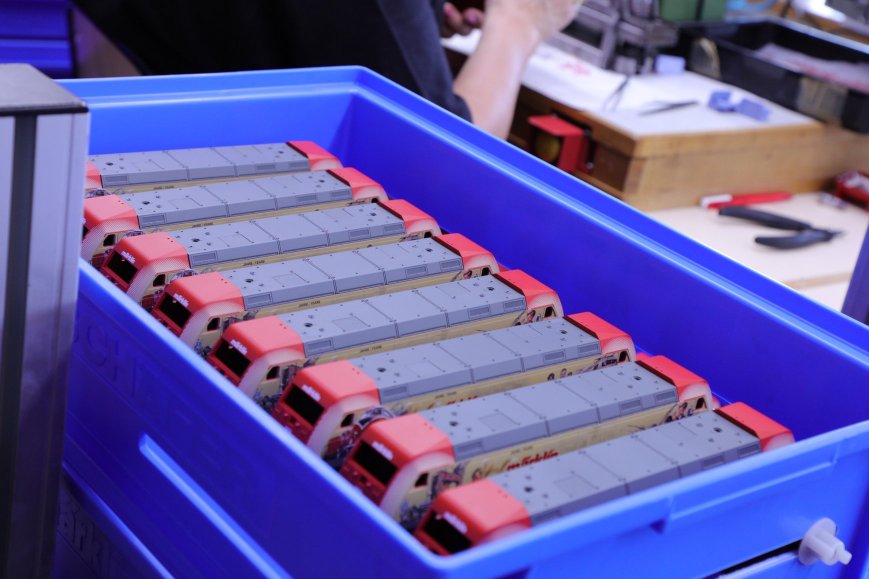 And here, a press is about to come down to affix the body shell to the roof components: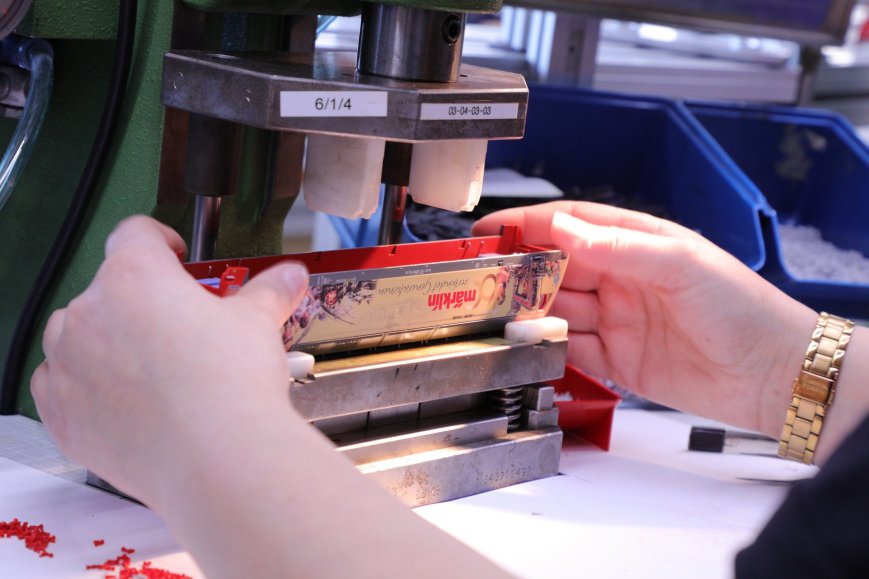 A very cool 218 diesel showed up on the south track at the station -- with a brand new paint job, as you can see!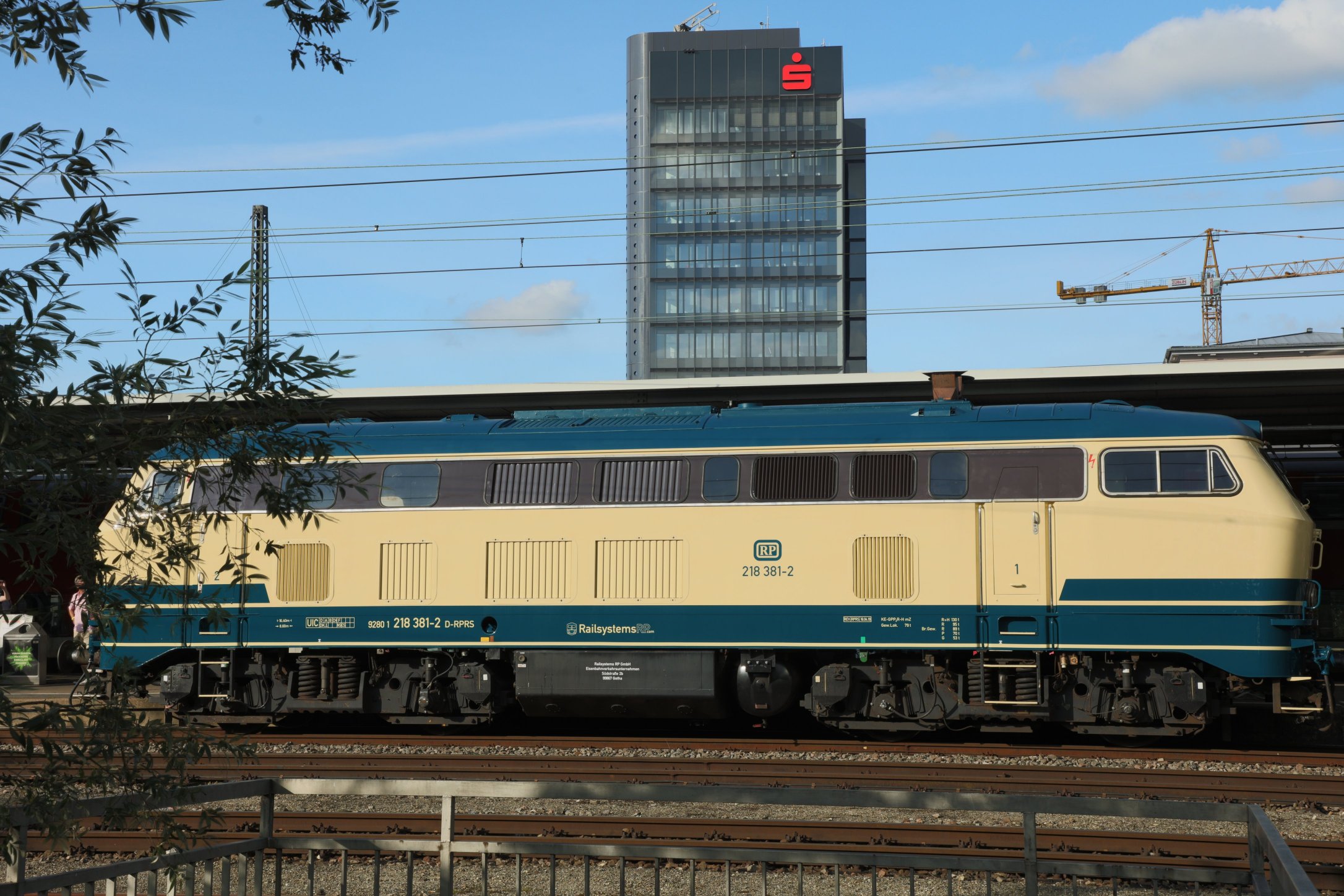 Oh, I did mention there would be some food pictures, didn't I?
Some very tasty "wurstsalat" at my favorite Bavarian restaurant.
(Well, it's my favorite Bavarian restaurant in Baden-Wurttemberg!)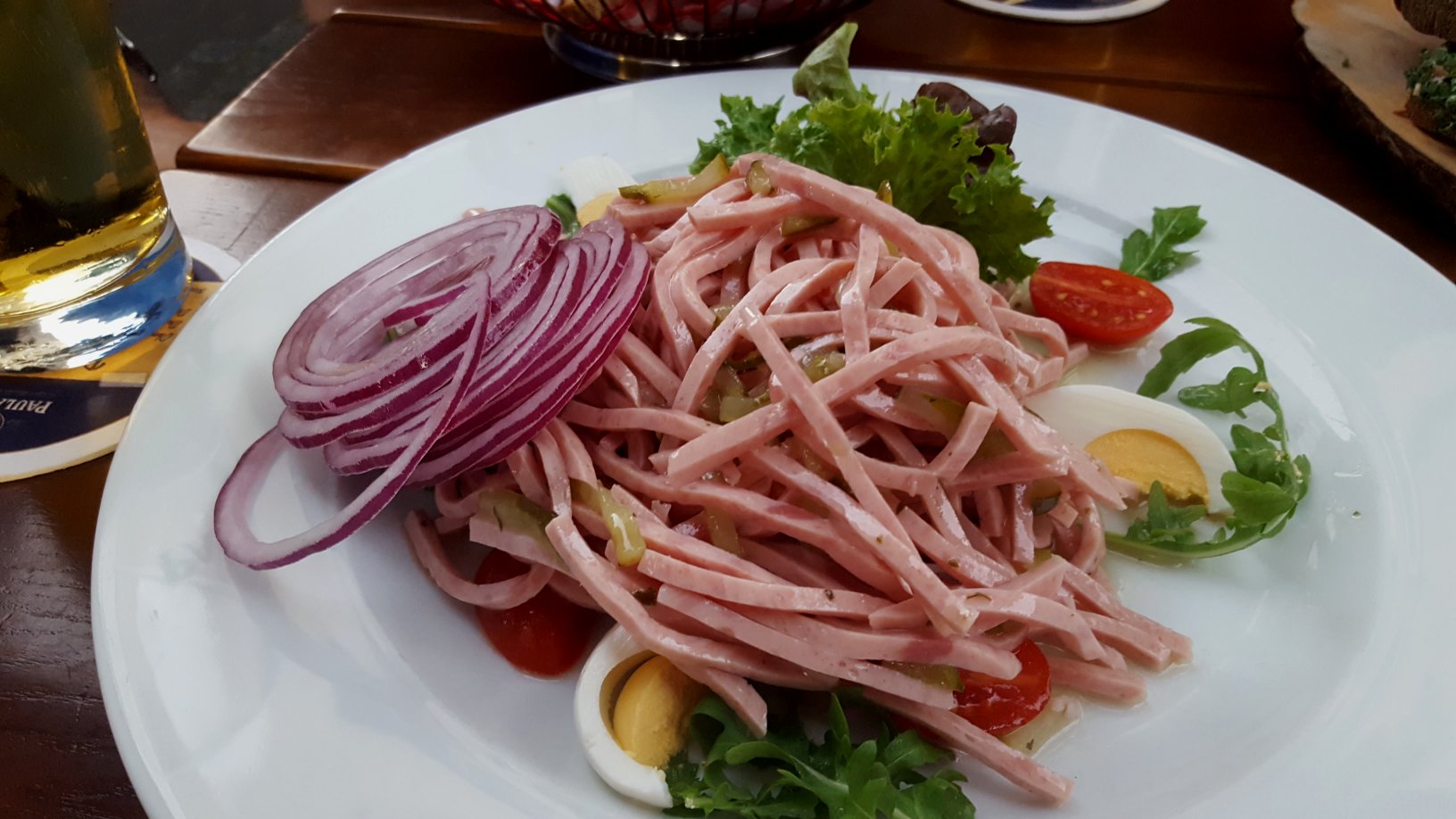 And some tasty schweinebraten and potato dumplings for the main event: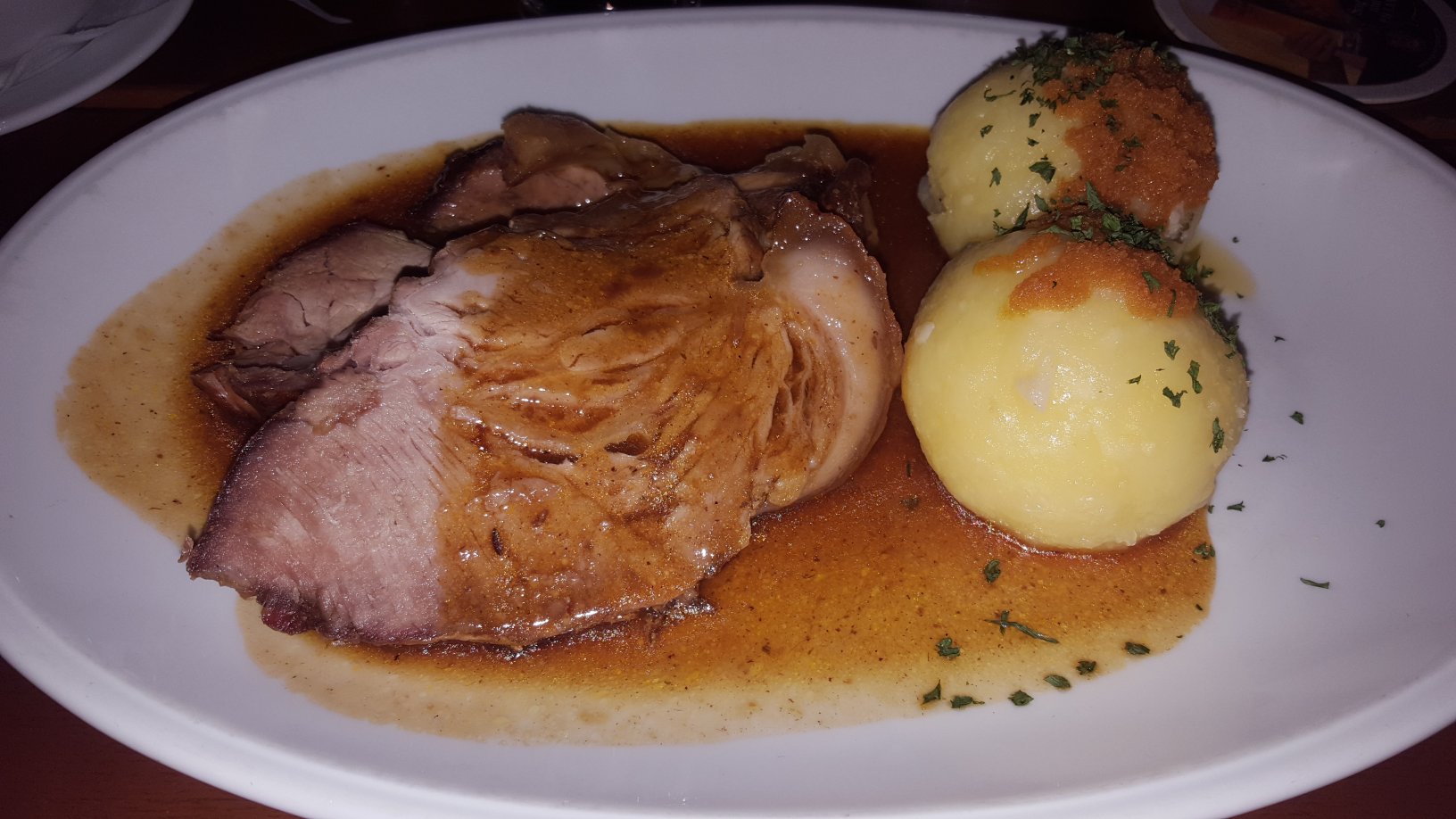 OK, back to trains...
My favorite, and I'm sure just about everyone's star of the show, was the TEE that arrived on Saturday.
It had the amazing E 103 in the front, pulling a long string of TEE cars...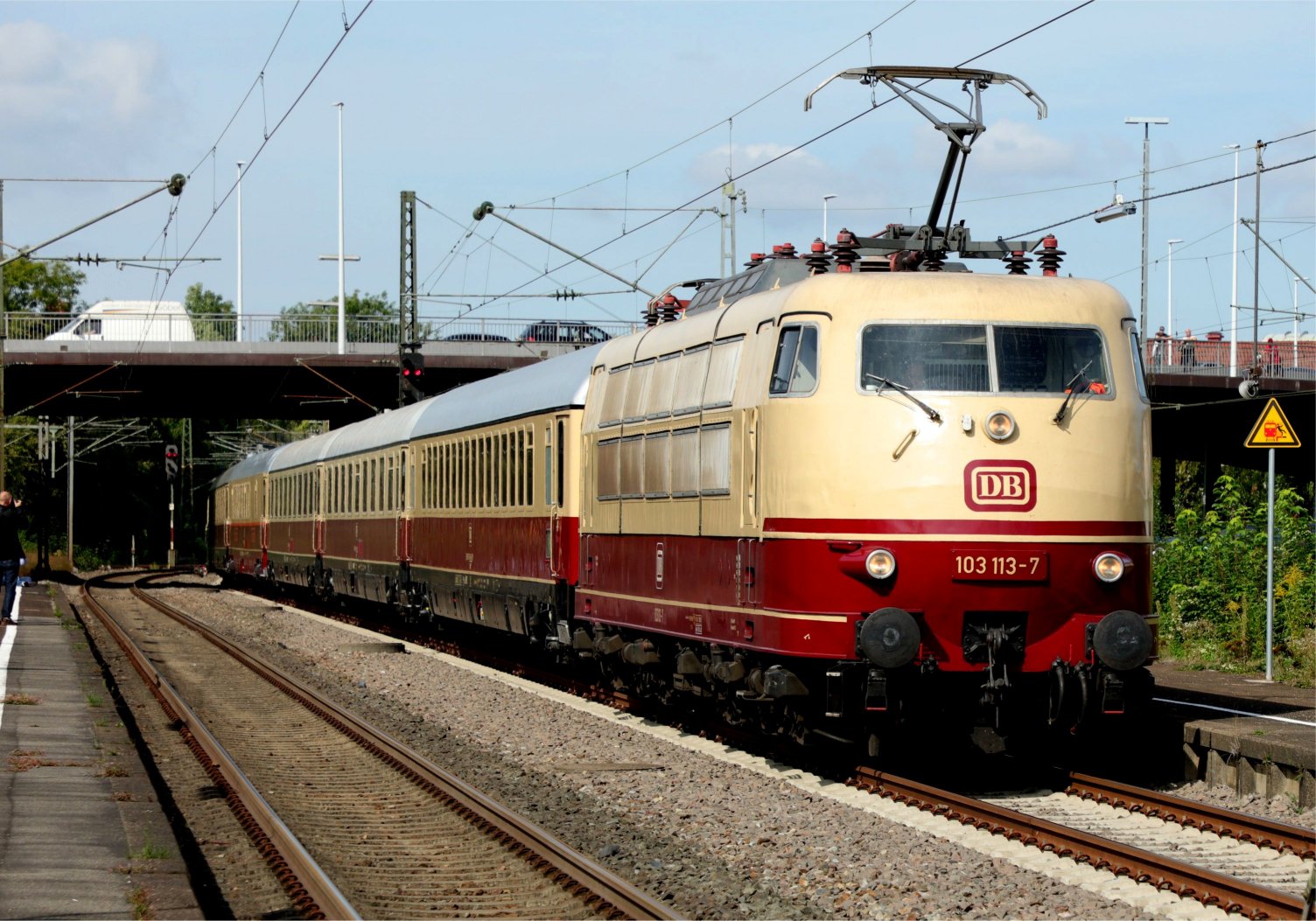 And pulling up the rear, the 103's predecessor, an E 03 -- looks just like the model, doesn't it?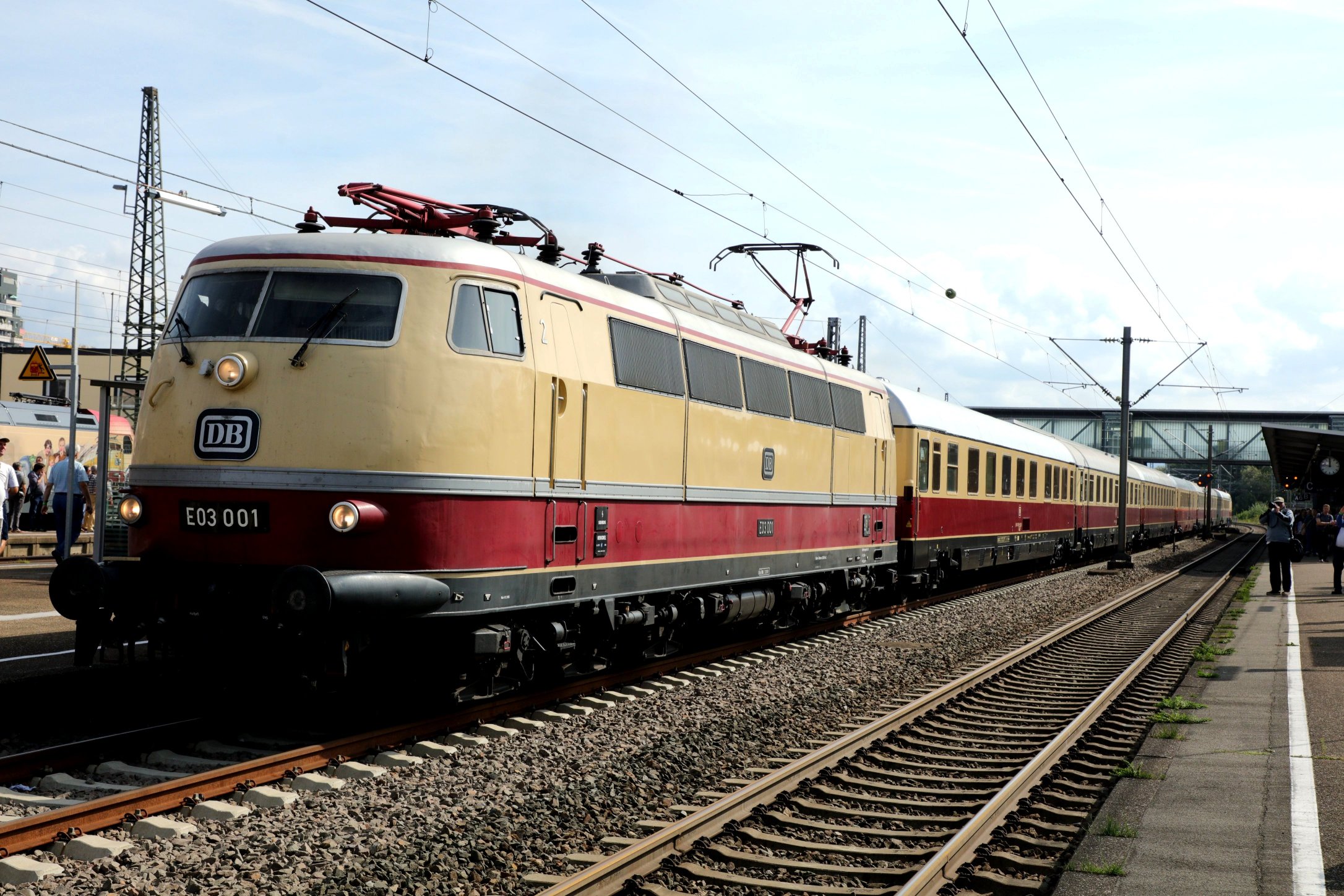 Of course, everyone just loves the rail bus set that makes it's appearance every Treff.
For one Euro, you can ride it to the next venue!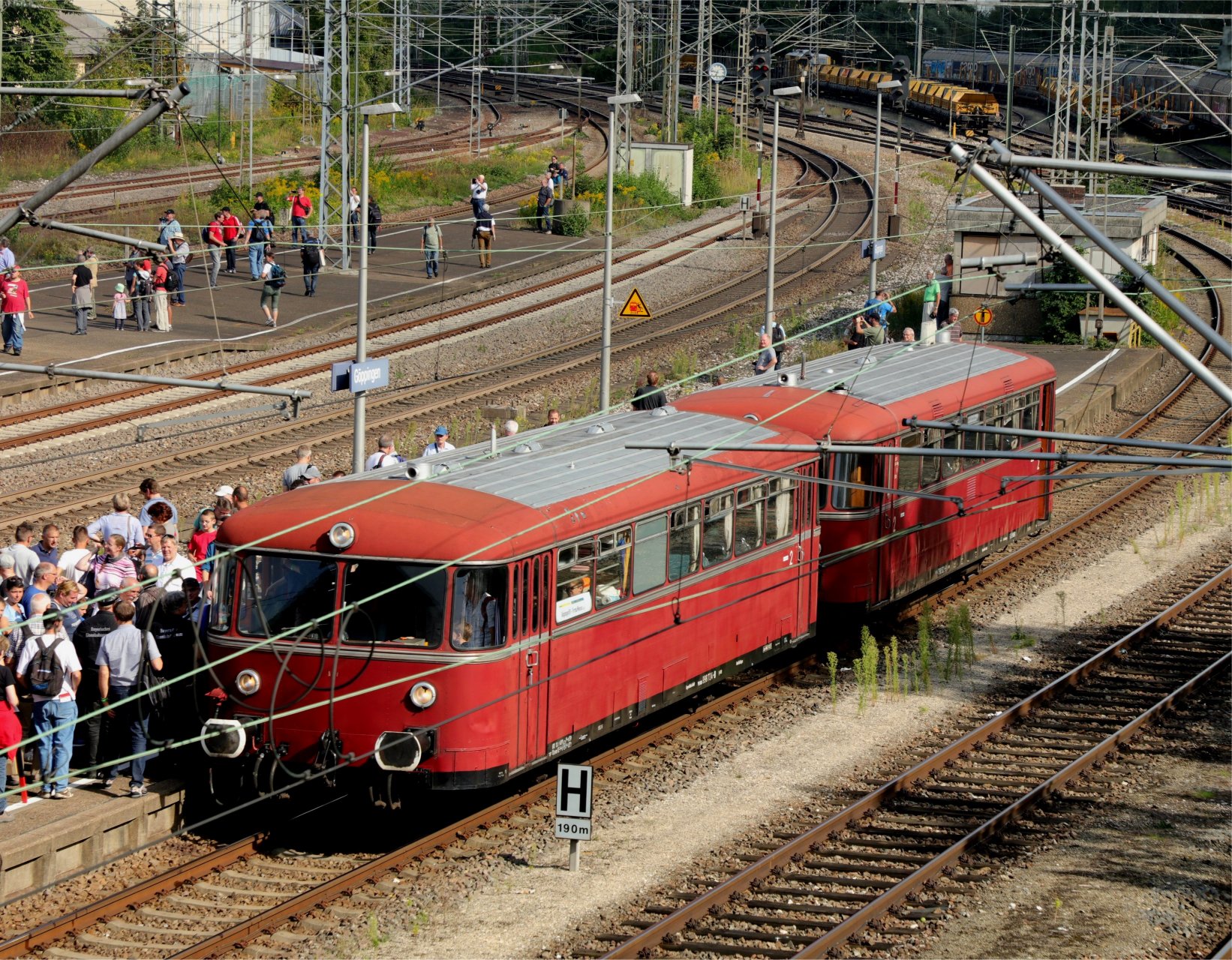 Are you hungry, again? How about some schweinehaxe with potato salad and sauerkraut?
This is starting to be a lot of fun!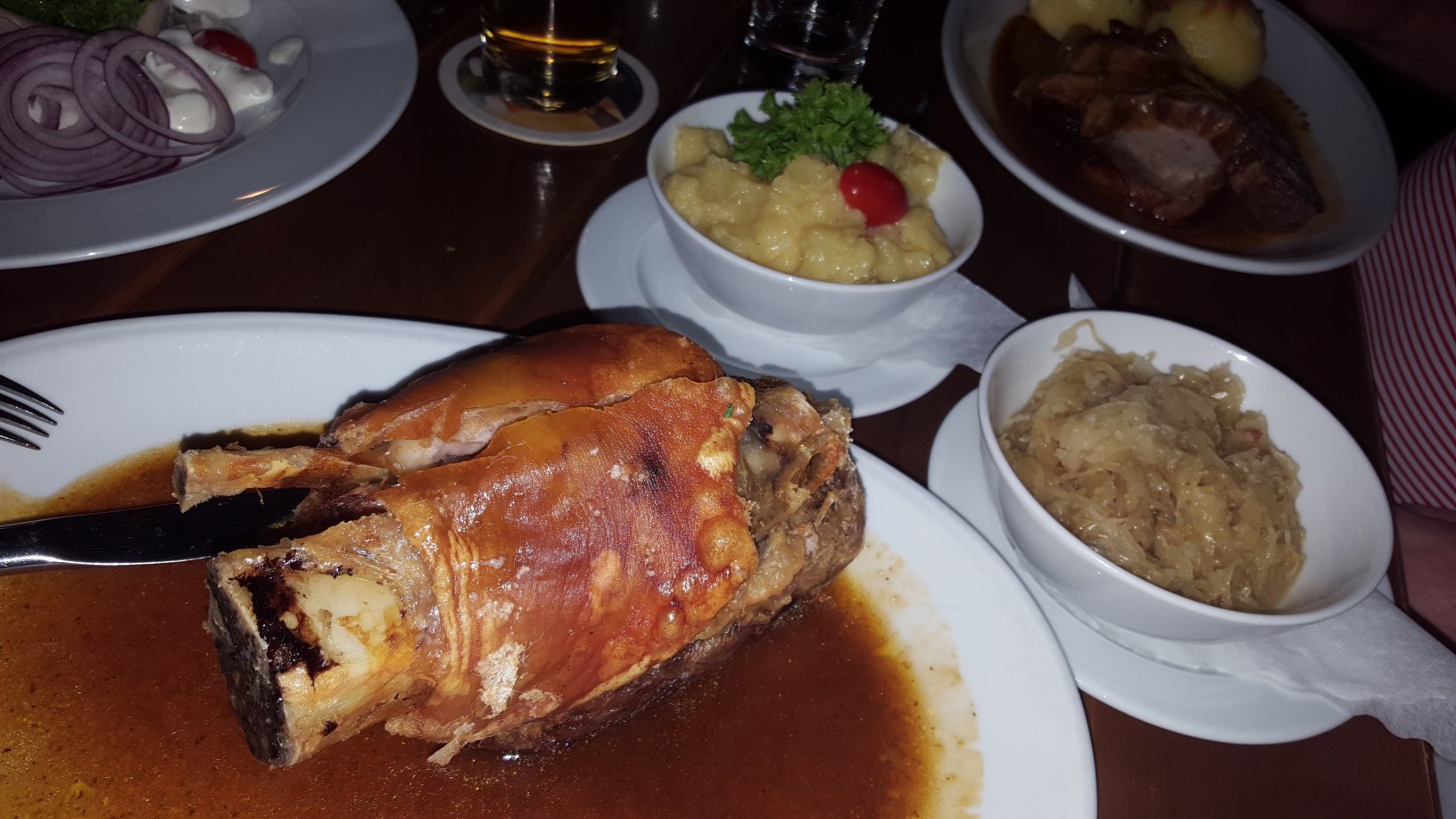 How about some crocodiles?
There was an E 94 at the station on Track 1, offering rides for anyone interested:


But if you're looking for the "real thing", well, here you go...
Yes, it's an SBB (Swiss) Ce 6/8 III -- right there in front of you -- just amazing: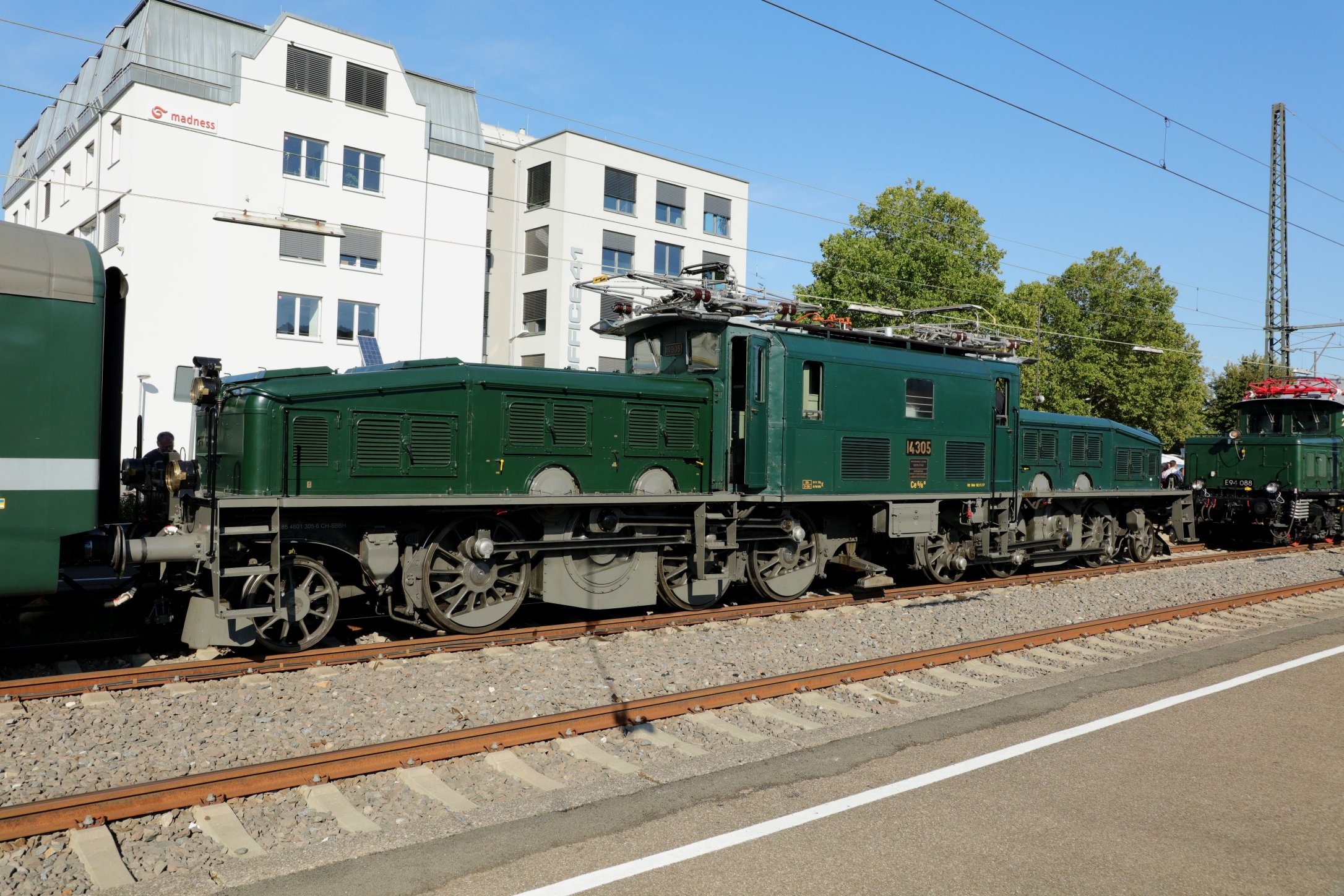 How about the "old" and the "new" getting together for a photo?

A commuter train was leaving the station and I was able to get
this neat shot of it along side the venerable E 103...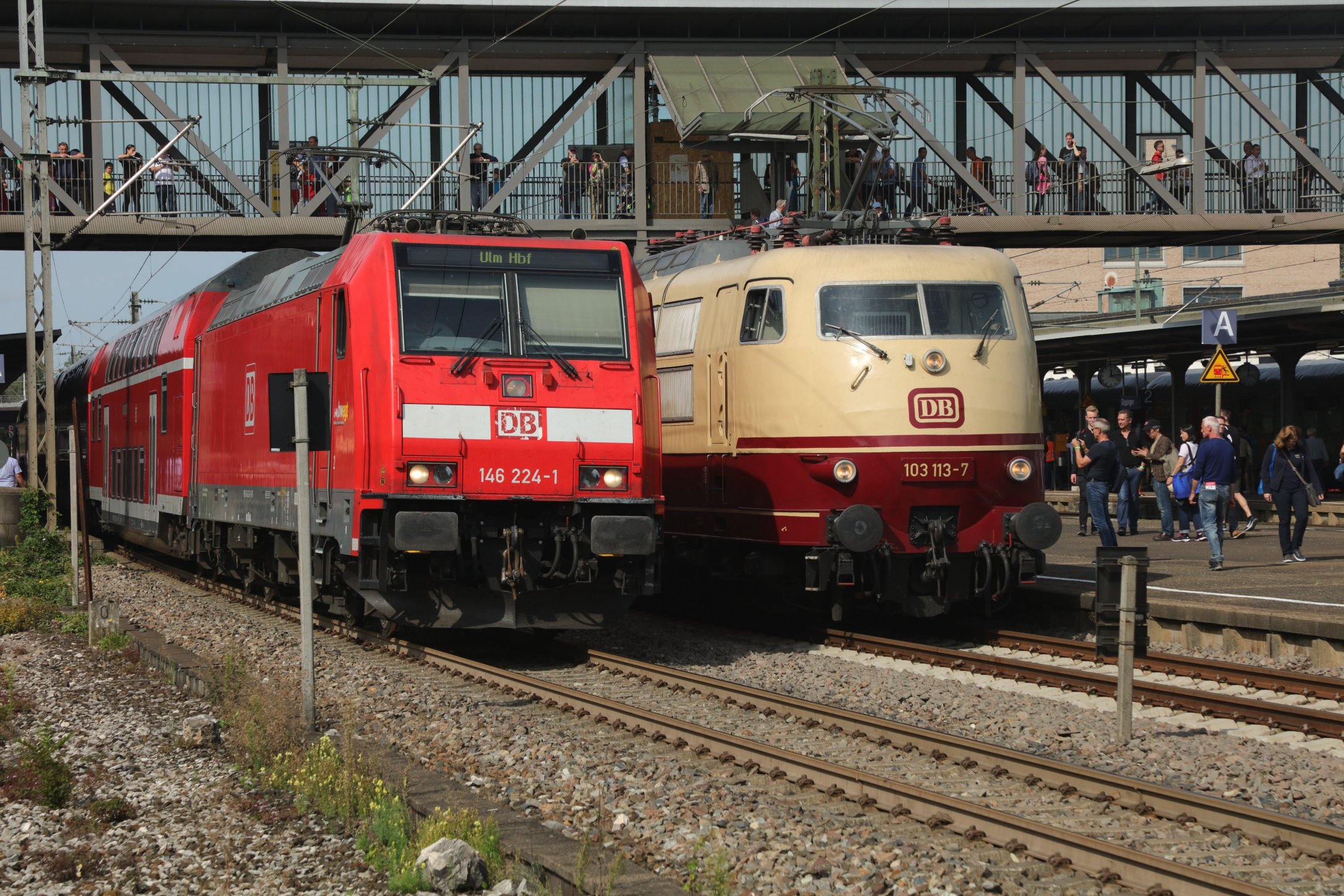 A lot of action going on at the station with other "real" trains.
Here's something you don't see too often -- double-headed 218 diesels pulling an InterCity set of cars:


All this talk about trains is making me hungry (again)...

Here's a beautiful salad with all kinds of great stuff (including some potato salad in the bottom):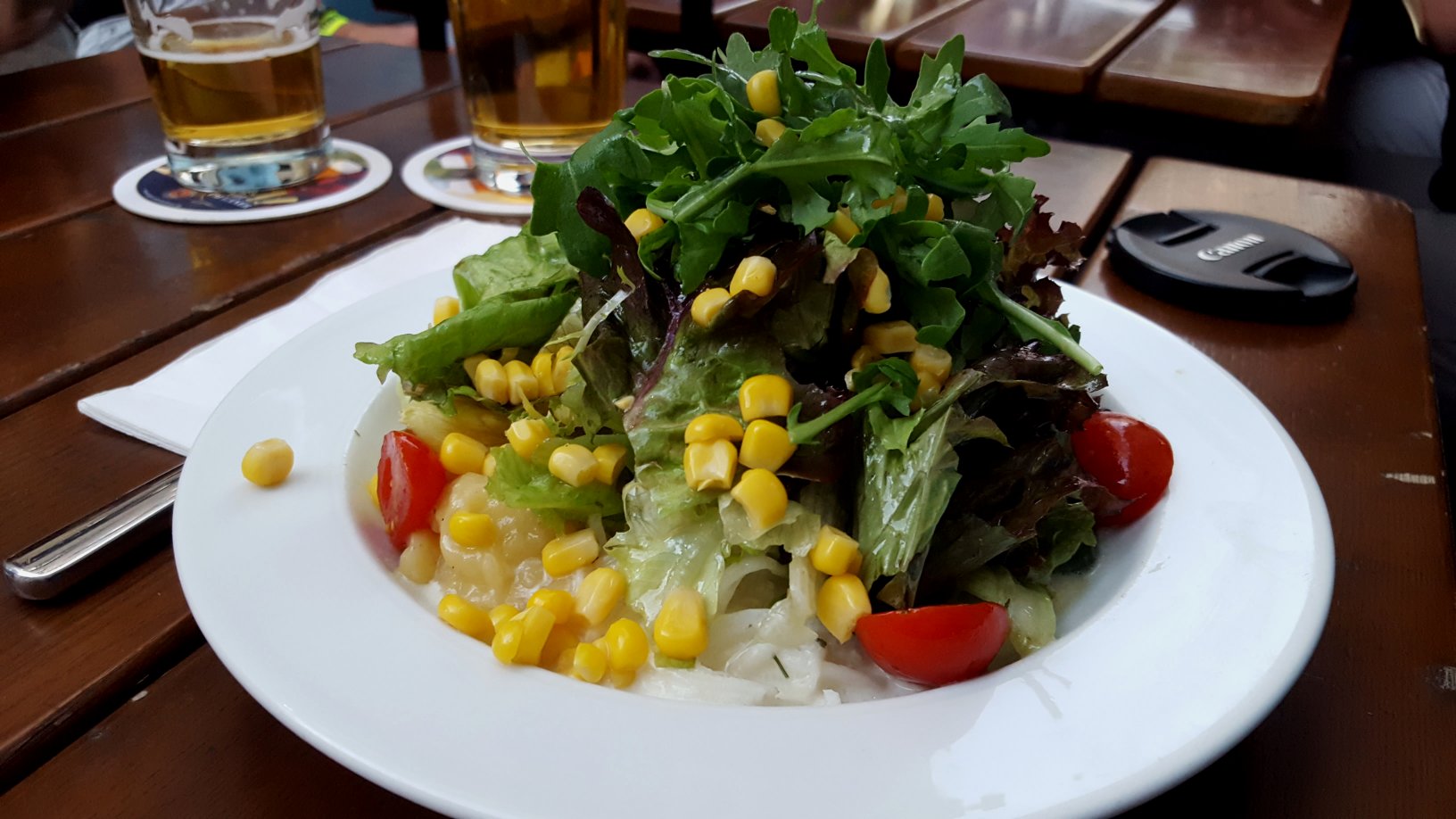 And some amazing goulash with spaetzle (oh, yeah, notice the beer in the background):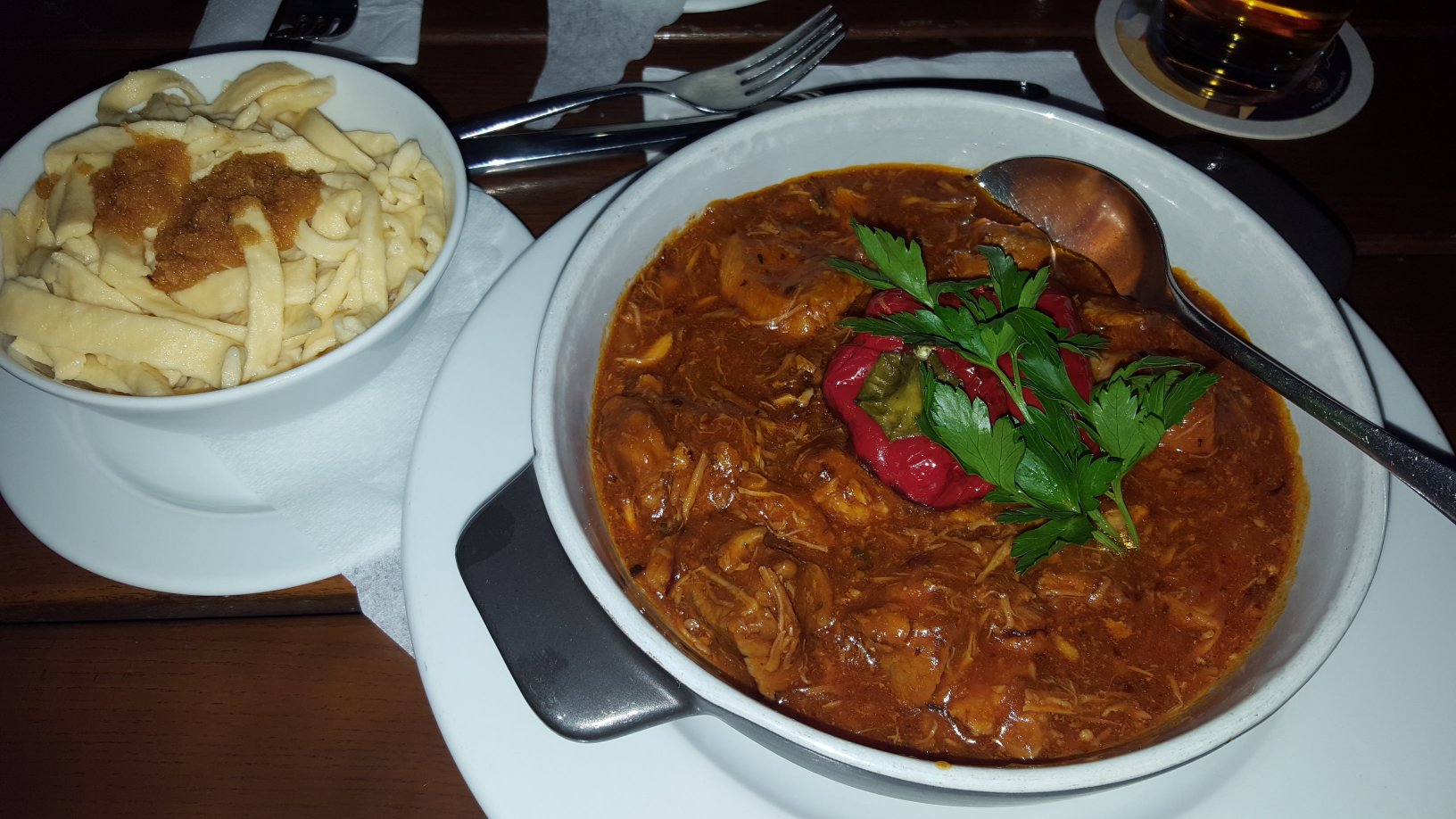 This trip, we stayed in Stuttgart and "commuted" to Göppingen each day. It's a very nice
train ride and there's some beautiful scenery along the way. Between Stuttgart and
Esslingen, there are many incredible vineyards. I was lucky to get a photo to show you: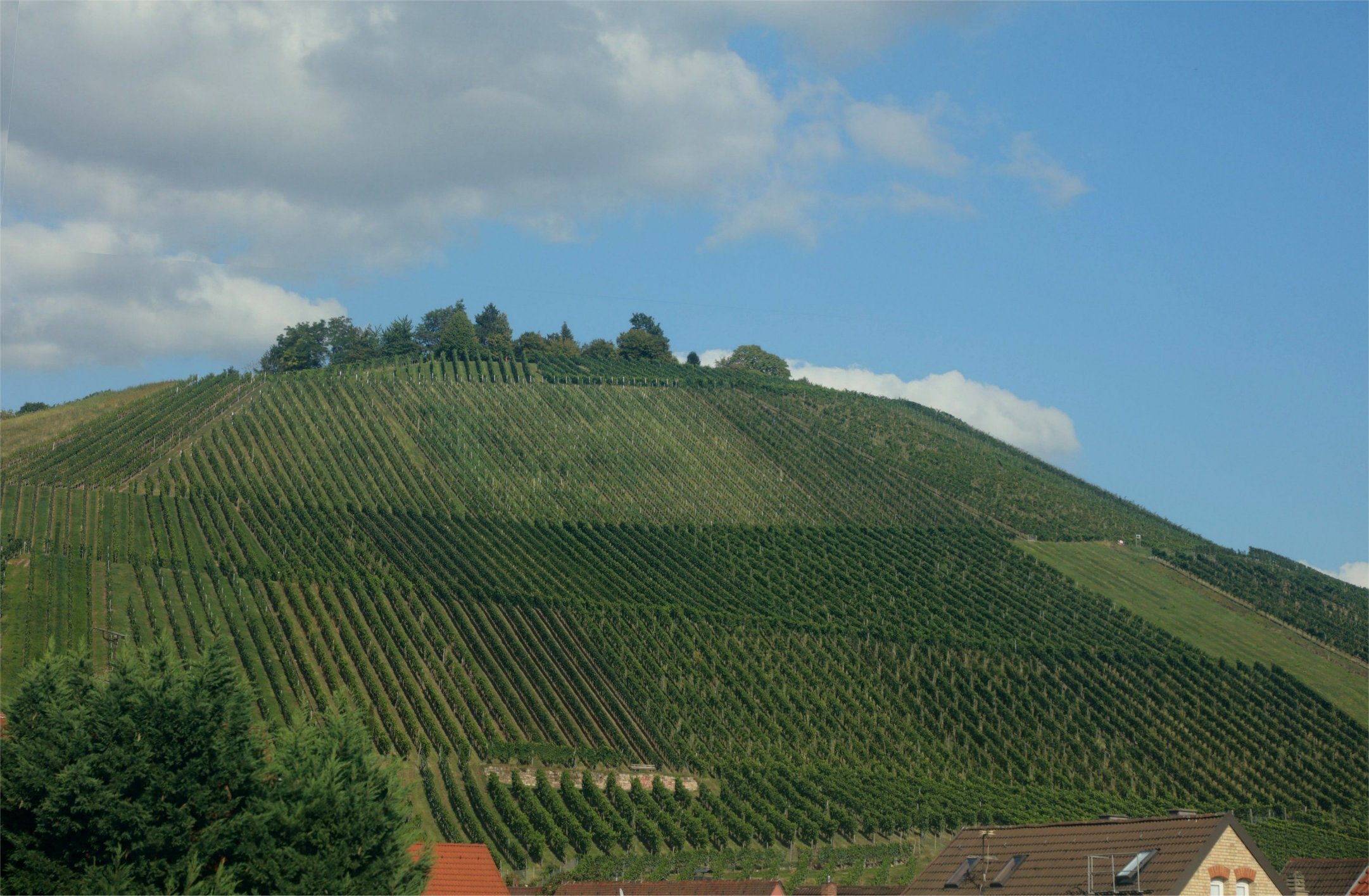 Back at the station, there's still a lot of neat stuff to see. Here's an E 101, speeding its way
by the Leonhard Weiss factory on its way westward toward the Göppingen station: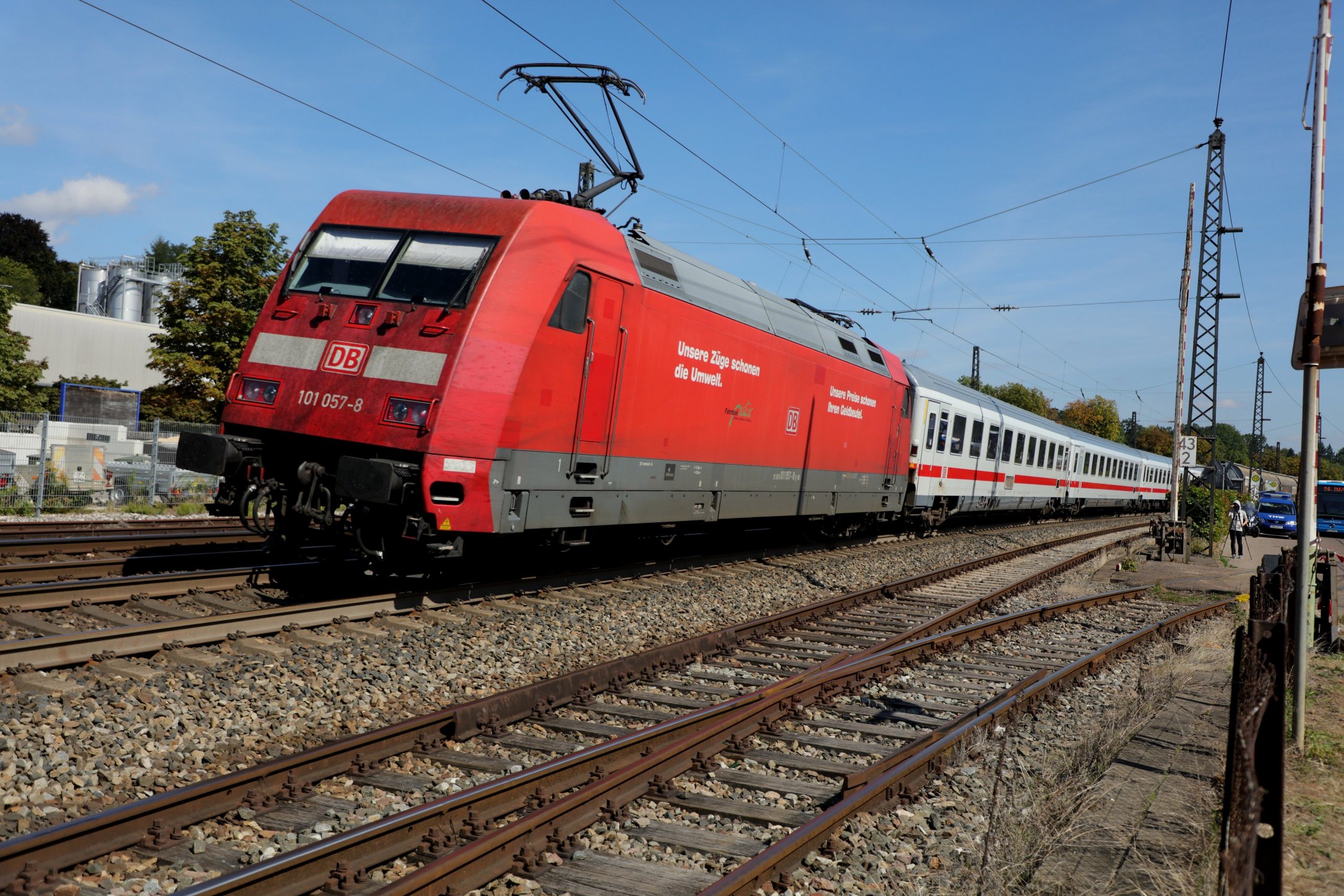 And a freight train headed the opposite way: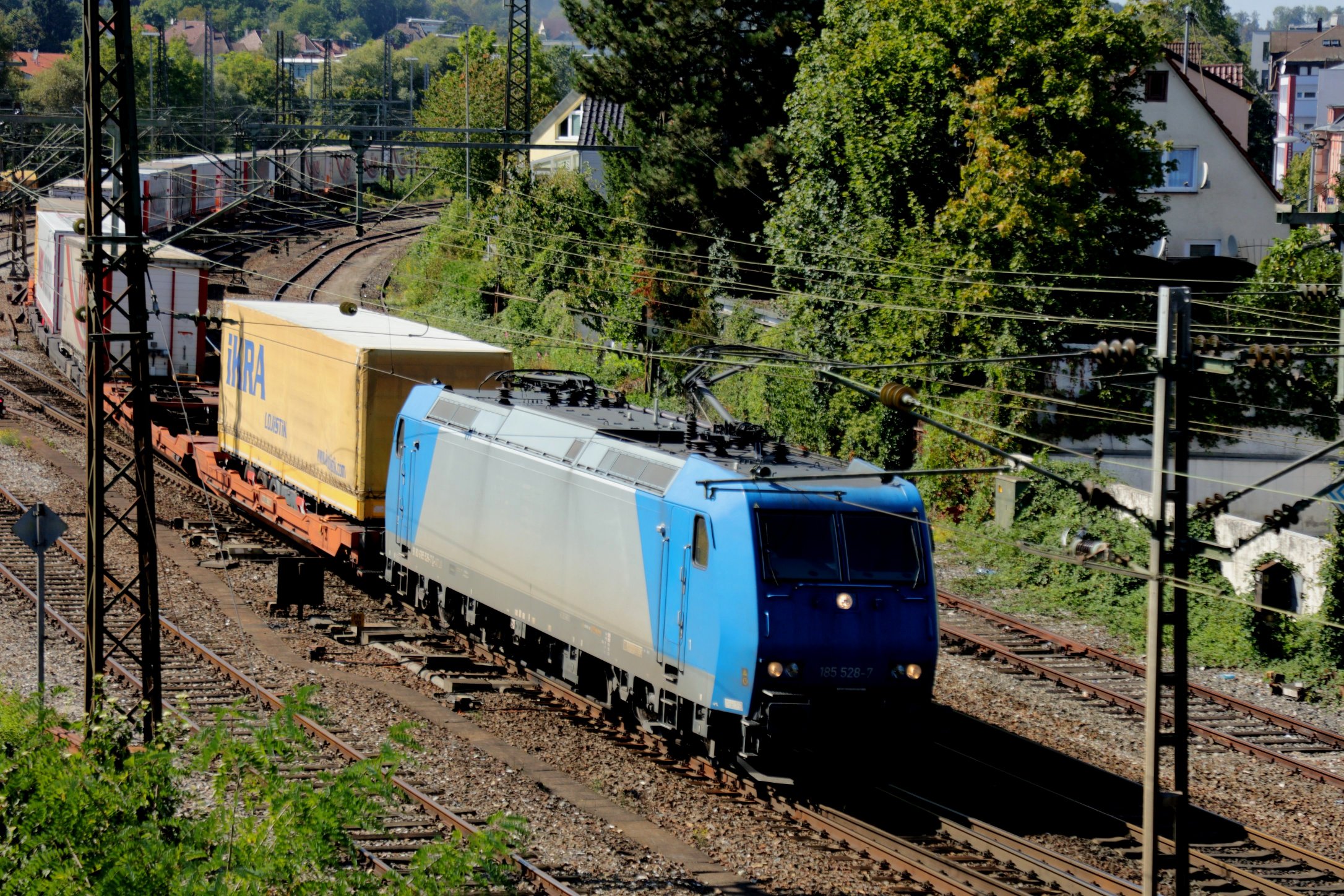 What, more food? OK. It's our last night, so wiener schnitzel is definitely in order (with some potato salad, naturally):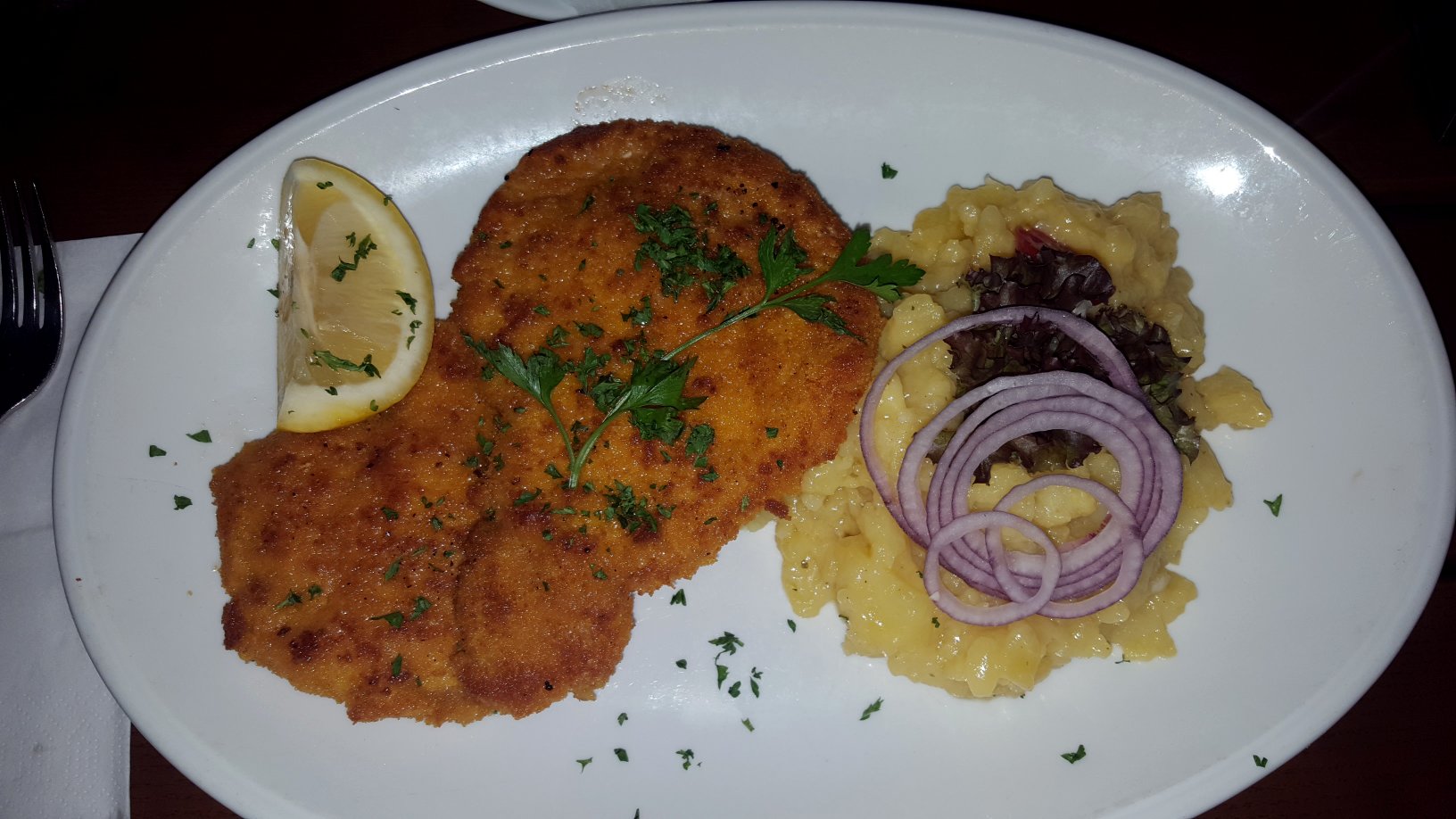 Is everybody having a good time? That certainly would appear to be the case: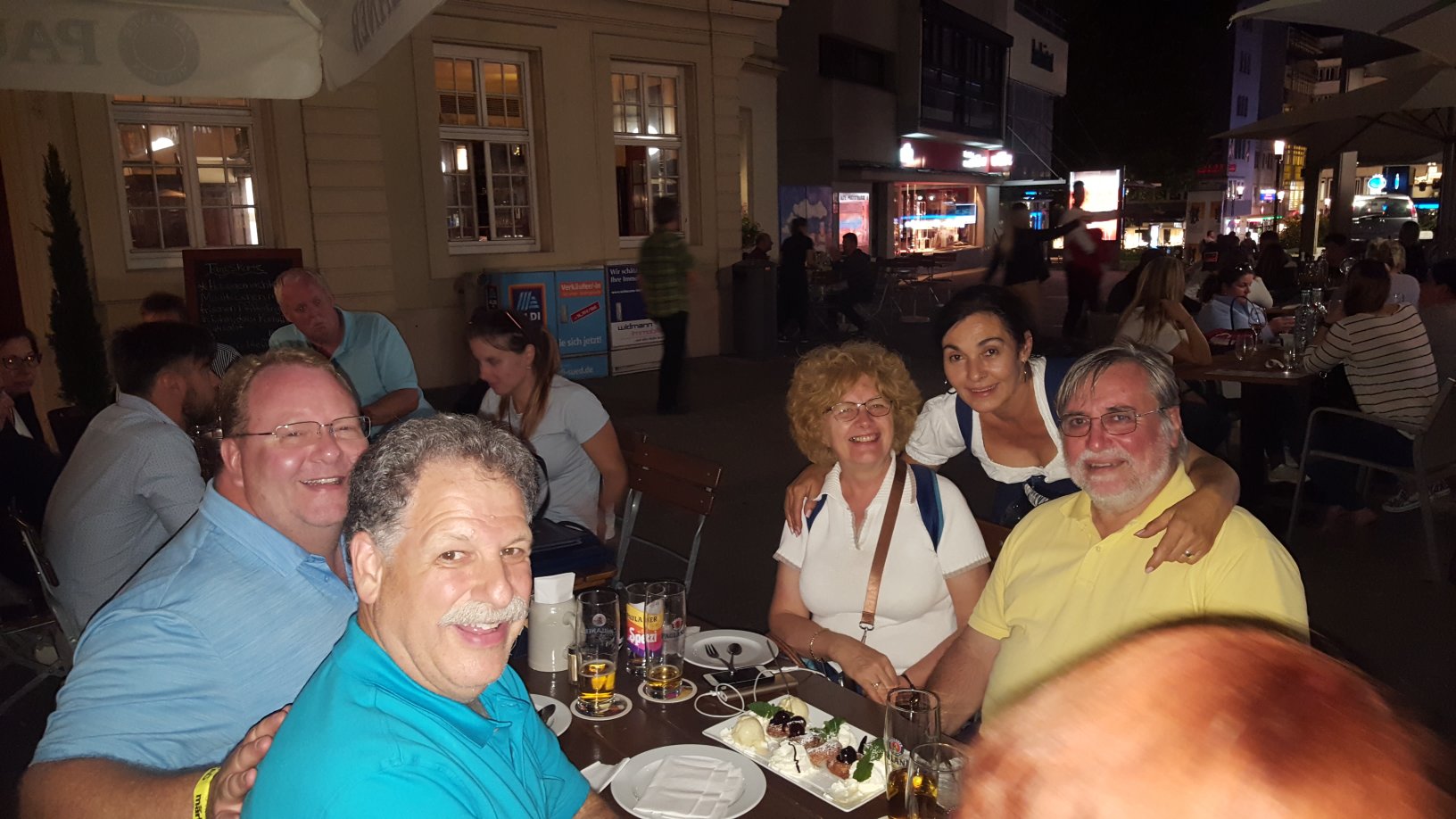 On the last day, all the old trains get together to pull out of the station. It's an amazing sight.
CLICK HERE or on the image below to play the video!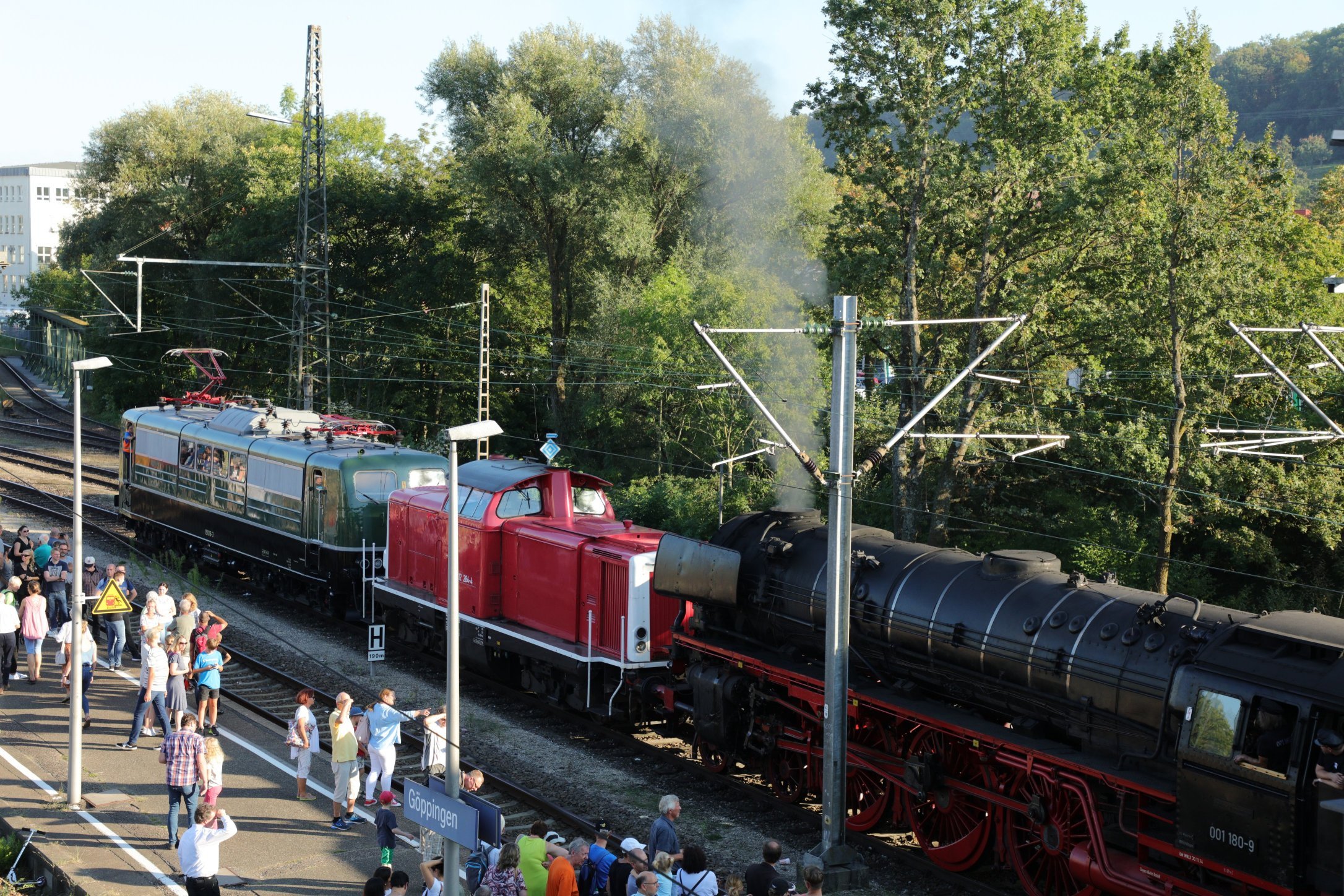 Now, if the trains aren't reason enough to come back in two years, maybe, just maybe, I can think of just one more reason: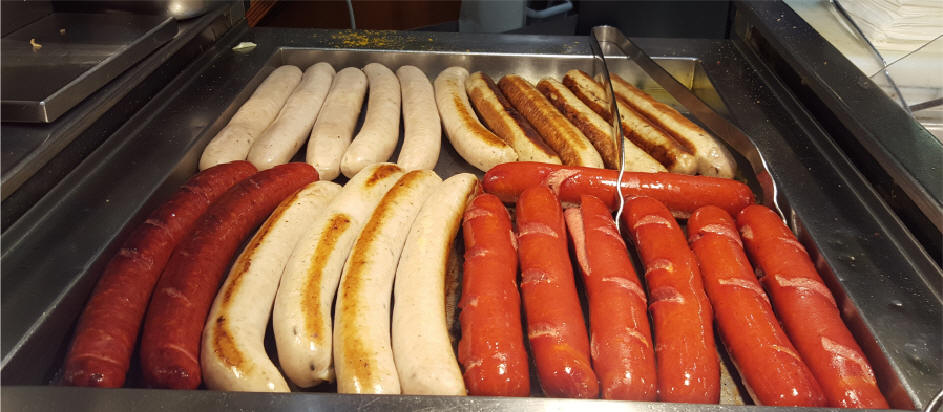 Hope you enjoyed the tour!